In the world of marketing, a picture is worth a thousand words.
Get it right and it could be worth a lot more than that. According to a scientific study, we process images up to 60,000 times faster than we do text, demonstrating the huge importance of building a successful digital brand.
Whether you're starting a business from scratch or you're looking to modernize your brand for the digital age, investing in a custom-designed logo makes sense.
Not only is a logo the first thing people see when they look for your business online, but it helps you to stand out from the crowd and make an impact in an increasingly competitive online market, where you not only must fight local and regional businesses but companies around the world.
Ready to get started? In today's Biz Online Marketing blog, we thought we'd put together the reasons why your company logo design is so important – and tips on what a logo means about you.
Why you should use a logo design service
Logos are much more than a graphic you place on social media posts and on your business cards.
They allow customers to instantly recognize your brand and business.
Pepsi paid the Arnell Group more than $1 million for its logo redesign back in 2008, whilst the iconic BBC logo, used around the world, cost $1.8 million when it was last given a refresh back in 1997.
Here are some of the reasons why you should consider working with a logo design service…
Company logo improves recognition
Perhaps the most obvious reason for a new logo is to help people notice your business.
It's the first impression and gives customers an understanding of who you are and what you do in a moment's notice.
Whether you choose something explicit – like a beer company using a pint of beer in their logo – or go for something more abstract – like Nike's iconic tick – you can use your logo to brand your business, creating a strong and memorable identity for your firm.
Logos add professionalism
If you're launching a new business and don't have a well-designed logo, you won't be taken seriously by potential customers.
It's all-too-common for startups and entrepreneurs to use a free logo design service to create a basic icon for their brand, but tools like Canva have been used millions of times by thousands of businesses, meaning your logo won't be unique.
Do you really want another 100 brands using the same colours, fonts, and assets as you?
A professional graphic designer will create a unique identity for your brand that's consistent across every touch-point, including your website, business cards, social media, and videos.
Company logos improve your digital presence
With an attractive, standout logo, you'll find it much easier to establish a strong social media and digital presence.
The truth is that consumers scroll through thousands of tweets, videos, and Instagram posts every day of the week, and if your business logo looks the same as one of your competitors', they're going to forget about you.
If your logo "pops", on the other hand, you'll give off the right impression and they might even follow your business on LinkedIn.
We recommend plastering your logo everywhere you can.
As well as your website and social media handles, add your logo to your email signature, blog posts, press releases, personal LinkedIn profile (to your banner and work experience section), and, of course, on all of your offline marketing materials.
As well as essentials like business cards and leaflets, you should add your logo to your company offices (decals allow you to brand your working environment) and, if possible, company cars.
The more opportunity for your logo to be noticed, the better!
Logos help you outperform the competition
Though we recommend investing in a high-quality logo from a logo design service as soon as you launch your business, there's no reason why you can't refresh your brand identity if it's looking stale.
No matter how good your business is, you won't attract new customers if your brand looks outdated or unprofessional – a logo and rebrand can help you achieve this.
As companies increasingly look for ways to outperform their competitors, we suggest you be brave.
Bright pinks and purples might not be at the top of your agenda, but they work and can make your business look fresh, youthful, and dynamic (if we do say so ourselves!).
You only have a second to attract customers' attention, so make it count with colors and fonts.
Brands like Dropbox and GoDaddy recently broke the mold with bold, pointy logos with serif fonts.
Thinking outside of the box will allow your brand to truly outmaneuver the competition.
A logo design service delivers a return on investment
Though it may take you years to pay off a fancy website or custom app, a logo is one investment that you can't afford to miss.
Though logo design service pricing can vary, an engaging logo will encourage customers to have faith in you from day one, establishing you as an authoritative and reputable organization that means business.
The second you've got a logo in your signature and a company domain name, you can start pitching to clients.
If you don't invest in a logo – or, worse still, do a half-assed amateur job – you'll struggle to build a reputation for your brand, and potential clients or investors won't want to know you.
Logo = loyalty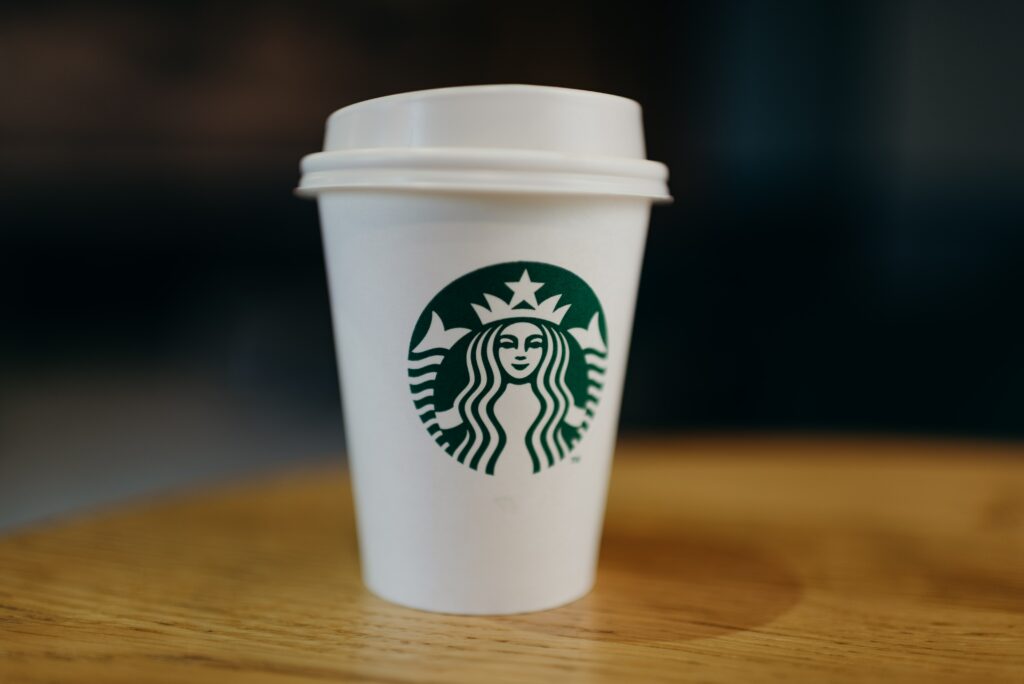 Ever wondered why consumers will pay $10 for a plastic Starbucks coffee cup but won't buy yours for 50¢?
Because Starbucks has built its brand over many years, paying millions of dollars in sponsorship and product placement campaigns to make their business desirable and part of popular culture.
The result? Thousands of loyal customers who won't drink coffee anywhere else.
As your business grows, your logo will become recognizable and customers will associate it with quality and good customer service.
They may even pay more for your products because of your logo – heck, any product that Apple sticks a logo on turns to gold!
Though a logo will only play a very small role in your company's overall success, you should not overlook its importance. Choose the wrong colors, fonts, and wordmarks and you'll have to go through the expensive and embarrassing process of rebranding your business just as your organization is taking off.
Get it right, and your logo will carry you into the next decade.
Please reach out to the Biz Online Marketing team to see how we can help you with our logo design service by clicking here.
If you'd like to stay up to date with the latest online marketing news and advice, follow Biz Online Marketing on LinkedIn, Facebook, Twitter, and Instagram today.