Whether you're starting a new business or rebranding an existing organization, the chances are that you'll be thinking about a new company logo. Some entrepreneurs place very little value in their brand. Whilst it's true that your products and services will help you build your business, branding is also key. A well-designed company logo will establish credibility and help you to build brand awareness overnight – just look at McDonald's and Nike.
Get a company logo wrong, and you'll confuse your business messaging and find it harder to win lucrative contracts with clients.
Yes, really! You may think your logo isn't important, but it can say a lot about who you are and what you want to achieve. It's essential you get it right.
In today's always-on world where consumers can access your business 24/7, branding is the key to success.
Logos are now much more than a symbol. They represent your entire brand, following you across social media, your website, and on platforms like Google My Business.
But how can you get your company logo design just right? Below, we offer tips on designing an icon that properly represents your business and helps you on your journey to success…
Don't underestimate the typeface
One of the most important elements of your company logo is the typeface.
It's easy to use a logo builder like Canva and choose the first font that's presented to you.
But that's a bad idea, as fonts reflect the personality of your brand. Typography conveys more than just the words involved. It showcases your brand's personality and sets the tone for your business.
Brands that are aimed at children, for example, often used handwritten fonts or unorthodox letter combinations to represent fun and humor. Creative brands – florists, architects, and designers – might choose a decorative typeface. For most businesses, you'll have to choose between a serif typeface or sans-serif typeface. The former is professional, the latter is fun.
A company logo should reflect your business
It sounds obvious when written down on paper, but it's vital that your company logo reflects your business and its values.
Don't add stylized elements for the sake of it, especially if they don't make sense.
When your company logo aligns with your business, you'll create a strong brand identity that just works. If you have to explain your choices whenever someone asks about your logo, you've done something wrong.
Choose a strong, bold, and confident logo.
We recommend sitting down and discussing the core attributes of your business.
If you're a startup, you might want a fun, energetic logo with colors and non-conventional shapes. But if you're rebranding an established business, a more conservative approach might work best. You can still have fun with your overall branding and color schemes further down the road.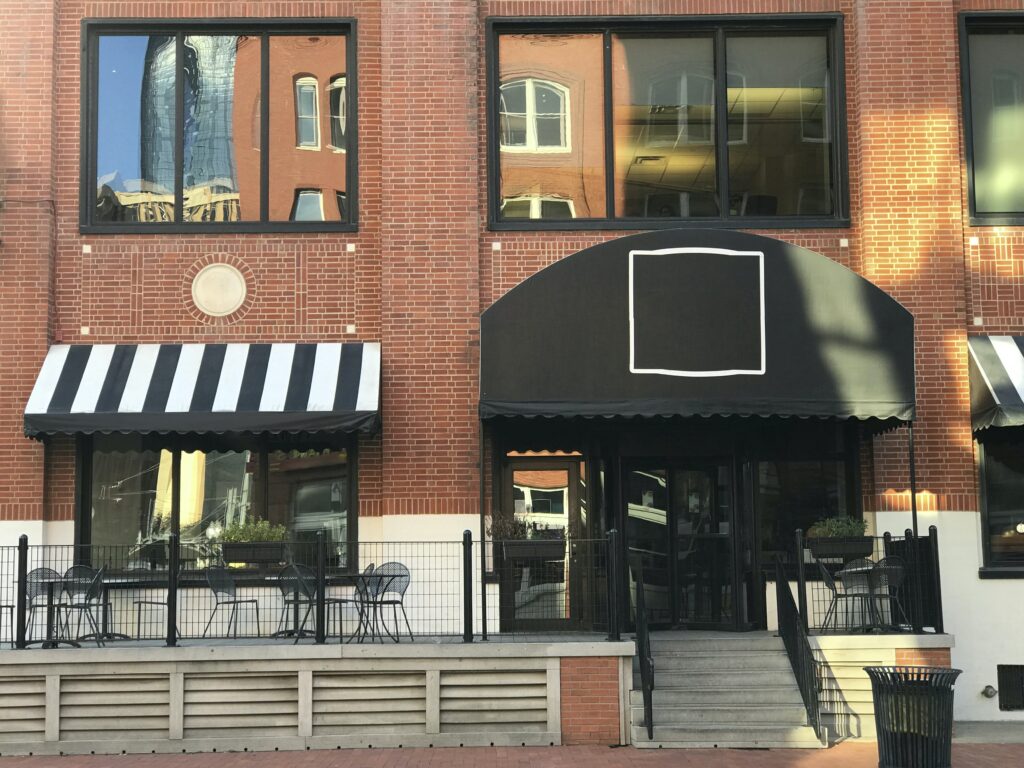 Understand your brand
Next up, really get to grips with your brand.
Your company logo should be designed to reach and appeal to a specific target demographic.
Write down exactly what your business does, the interests of your ideal customer, and your overall market. Uncover your brand ideology and brainstorm to come up with concepts for a logo
New business? Some of those points will be tricker; think about what you want your business to become and build a company logo around that – you can always make some subtle logo tweaks if your business goals change.
Use colors sensitively
When you think of red and yellow, McDonald's comes to mind. Yellow and green, Subway.
It is unlikely that your small business will have the cultural impact of those food giants, but that is not to say color combinations aren't important.
Physiologically, humans associate colors with emotions and feelings. Red represents energy and warmth. White represents clarity and youth. Orange represents change and excitement. Purple stands for luxury and authenticity.
Choose one or two key colors for your company logo.
Don't go overboard with colors – you're not redesigning the rainbow. And think about where your company logo will be used; not only online, but in physical media, t-shirts, storefronts, and so on. Pick a color that makes sense.
Consider how your company logo will look in black and white
Something else to bear in mind when designing a company logo is how it would look in black and white.
There are many instances where your brand may appear in black and white – it could be in printed media, stationary, or when embossing your brand onto clothing.
Your logo should look as good – and be instantly recognizable – when your core colors are subdued.
The key to creating a company logo that looks good in black and white is to sketch it before it goes to Photoshop.
Designing a prototype logo in one color will give you a feel for how it will look when it's finished, and you'll know whether it has legs.
The Apple logo, for example, was previously a rainbow. Nowadays, it's black and even more iconic than it was back then.
Choose a simple company logo
Don't reinvent the wheel when designing a company logo.
In fact, the more complicated your logo is, the more forgettable it'll be.
Consumers like simplicity, so stick to one or two colors and fonts. Keep taglines and other wordmarks for your marketing materials, sub-brands, and spin-offs, and remember that you can't fit everyone's ideas into a single piece of work.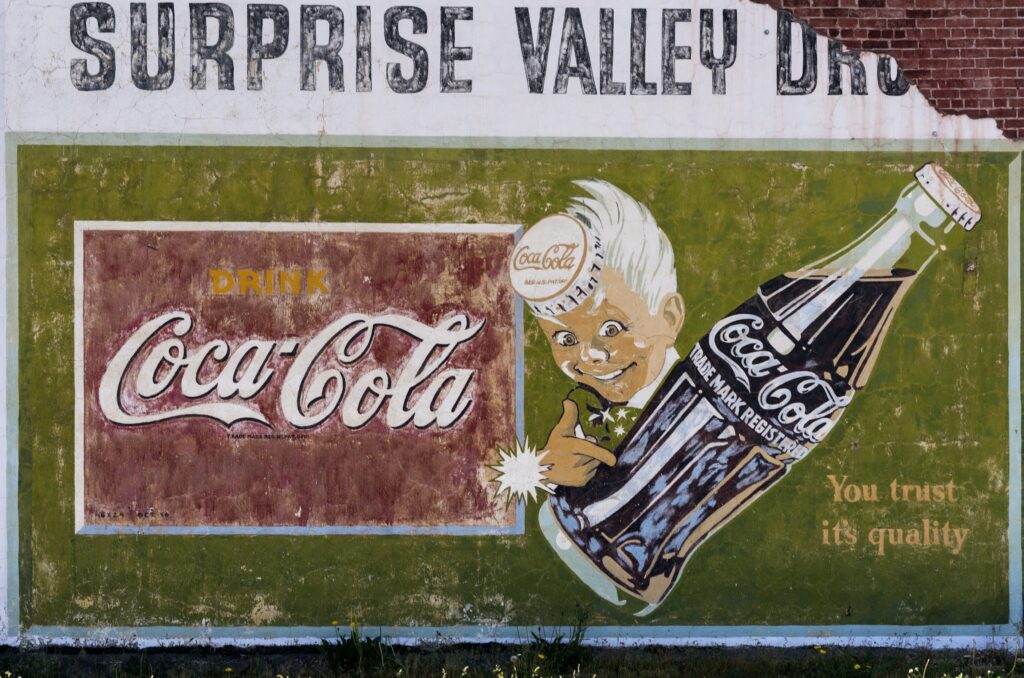 Think about scalability
A good company logo will work whether it's used as a social media avatar or on a television advert.
If your logo loses its sense of proportion when it's scaled-down, the chances are that you have overcomplicated your design, and you'll need to go back to the drawing board. Ask your graphic designer to mock-up your logo for different use cases. On a mug, on a website, on a business card. If the logo looks strange on even one of those, you should reconsider it.
You only have one chance to impress
Finally, remember that your company logo will represent your business wherever you are – online, at an exhibition, or in a newspaper advert. Data shows that you have just seven seconds to make a good first impression – if your logo sticks out like a sore thumb, or worse still is dull and forgettable, you'll struggle to make any meaningful impact or connection.
Go all-out on "wowing" clients. Look to competitors, see what other companies are doing, and dare to be bold. The more original your logo is, the more likely it is to be remembered.
Wrapping up
At Biz Online Marketing, we're proud to offer a company logo design service to give you the best possible chance of success. Reach out to our friendly team today to discuss your brand in more detail, and we'll create an eye-catching, easy-to-remember company logo for you.
For more advice on marketing your business online, follow Biz Online Marketing on LinkedIn, Facebook, Twitter, and Instagram. We regularly share news and advice on improving your company's presence and putting your business in front of the right customers, every time.