As an entrepreneur, managing your online personal branding is so important.
When a potential client types your name into Google or Facebook, they should be greeted with professional, well-maintained profiles that reflect your values as an entrepreneur and as a business owner.
If they see pictures of you and your partner on the beach or a personal Twitter page that's unprofessional or filled with cuss words, they won't take you seriously. 
This week, we've put together some of our tips for improving your online personal branding.
Read this, and you'll soon develop a personal brand that your competitors will be jealous of! 
Online personal branding starts with consistency
Perhaps the most important piece of advice we can give you is to be consistent when you develop a personal brand.
As soon as possible, you should claim a presence on all of the major networks.
Facebook, LinkedIn, Instagram, Twitter, Pinterest, and industry-specific forums and message boards.
Aim for the same username across all of your channels.
Websites such as NameCheckr are a great resource, as you can type in a desired username and it will show you whether or not it's available.
If your name isn't available, try "Your Name + Your Company Name" or "Your Name + USA" – keep it short, sweet, and to the point. 
You should also consider purchasing a top-level TLD domain for your online personal branding.
You could launch a blog down the line or redirect it to your company profile.
Become a thought leader from day one
Though some professionals mix business with pleasure, we recommend keeping your new profiles strictly for work.
Focus on positioning yourself as an authority in your niche.
If you have a specific area of knowledge or can access important information before others, make the most of this resource and share your thoughts on breaking news stories with your followers.
At first, you'll feel like you're speaking to the void, but eventually, your online personal branding exercises will pay off and you'll have an engaged, loyal audience. 
Help others with their brands
Whether it's a colleague or a friend from another business in your industry, sharing content and success stories from others will help them out and also show that you're not always in "promote promote promote" mode.
Breaking up your own content with insightful, relevant news from other people is a great way to build your brand and become part of a community.
What's more, if you're known for sharing and collating others' content, people will want to follow you as a resource for your industry.
Fellow entrepreneurs will also return the favor and share your content when you've got something important to say – with a little nudge via DMs.
Answer questions
If someone asks a question related to your niche, take a second to respond to them if you've got the time and know the answer.
You'll gain more followers in the process, position yourself as an authority figure, and slowly build up a bank of content that you can use elsewhere.
You could publish a blog post titled "ten questions I'm commonly asked," for example.
People won't necessarily come to you at first – you'll need to go looking for questions being asked in the Twittersphere. 
Set up an alert on Twitter for a search term (like "how do I nail online personal branding?") or use Quora and other question and answer websites.
Be consistent; your hard work will eventually pay off. 
Online personal branding requires dedication
Unfortunately, there's no overnight "win" for building a successful personal brand, so you must be prepared for some hard work.
Once you've set up your social media profiles and a personal blog, you need to be consistent and post regularly. We recommend the following: 
Facebook: Once per weekday
Twitter: 3-4 times per weekday
LinkedIn: Once per weekday
YouTube: One or two videos per month
Website: One or two blog posts per month
Remember: you don't need to do everything.
It's perfectly acceptable to hire a social media manager to handle your profiles and outsource blog writing to a professional in your niche.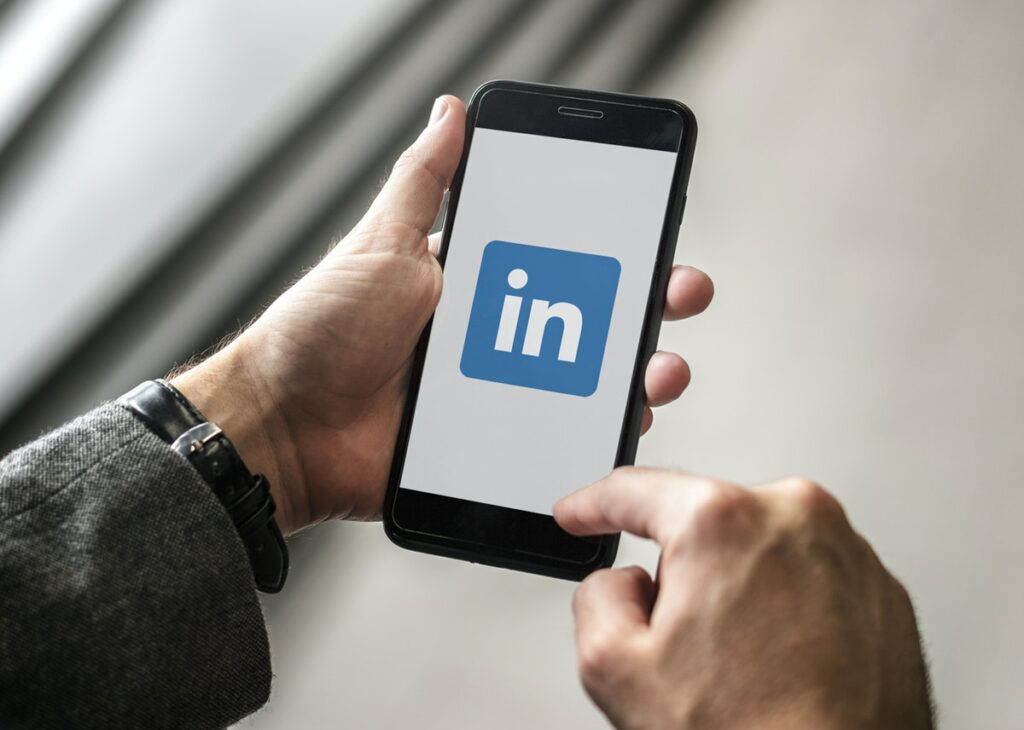 Visual content will catapult your online personal branding
Though you're likely to post more text-based updates on your personal LinkedIn and Twitter pages than you would on your company page, we recommend getting visual where you can.
Incorporate photographs of your team in the office, you out and about meeting clients and developing new products, and infographics created by your team and third parties.
Tweets with an image or video receive 150% more retweets on average than text-based content.
Whilst it requires more work, there's a better chance of you building a successful brand.
Don't forget that your personal brand and company brand can overlap, and you can share some of your company's visual posts with your followers to expand their reach.
Repurposing visual content for your own channels also makes sense.
A corporate video could be edited down into chunks that you can share on Instagram to promote your products.
Developing brand guidelines will help you
It's natural to be a little more laissez-faire with your online personal branding, as you're only representing yourself.
But the truth is, the more consistent and professional you can be, the better your brand will be reflected.
And, the easier it'll be to find success on social media and online.
Start by making a list of qualities and attributes you want people to associate with you – professionalism, trustworthiness, friendliness, supporting local businesses – and make sure that every piece of content you share hits the right tone. If it doesn't, avoid posting it at all.
An interior designer, for example, should share professionally-shot photographs of projects they're proud of from their back catalog, and content from other designers they admire.
We also recommend reading through any blog posts or news articles you want to share in full before doing so.
If the content doesn't align with your personal values, you might want to reposition your post or ask a question when sharing an article.
For example, "what do you think about this latest development?" sparks discussion without giving a personal comment. 
Wrapping up
Whether you're just starting out on your online personal branding journey or you're looking for tips on taking your brand to the next level, you've come to the right place. Check back to the blog regularly for more advice and reach out to Biz Online Marketing with any questions.
You may also want to follow our social media handles – LinkedIn, Facebook, Twitter, and Instagram – for insights into personal branding and taking your channels to new heights.