As a small business owner, finding new ways to improve your business branding online will be the key to your long-term success. Nowadays, it seems like every man and his dog have their own business. It's easy to see why – all you need is an idea and a domain name and you can start trading successfully – no training necessary. And whilst entrepreneurship is a brilliant thing, pushing established businesses to work harder, it makes your industry more competitive.
In order to truly stand out from the crowd and make any meaningful impact, you've got to go bold. Your business branding online isn't just a fancy logo and company website. It's a virtual shop front, demonstrating to consumers why they should choose you over a rival company.
Below, we've rounded up some tips on improving your business branding online.
Build a strong brand identity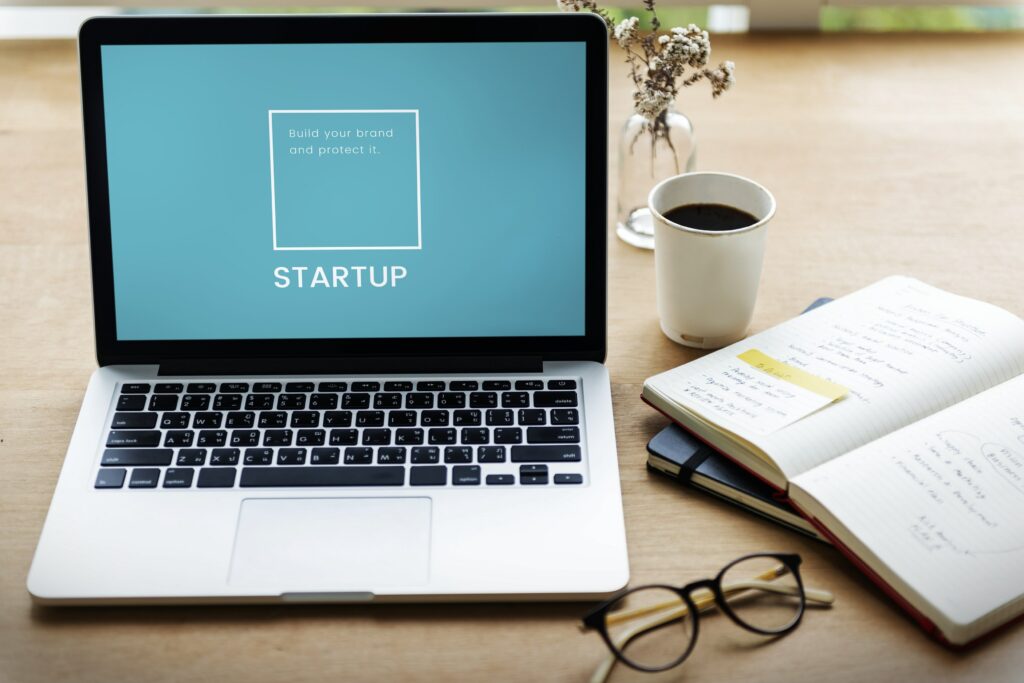 Perhaps most importantly, you should focus on building a strong brand identity as soon as you launch your business. As we've already touched upon, your online brand – from your logo to social media channels – determines how your business is viewed by potential clients and customers. Get it wrong, and you could scare away warm leads before they say hello.
Consider logo design as a clear priority. Your business branding online would be nothing without a well-designed logo that tells your brand's story clearly and succinctly. Your logo and branding should create interest, connections, and affinity with your target market, and everything from typeface to colors can impact the way in which your business is perceived.
Something else to consider when working on your business branding online is choosing the right company name. Biz Online Marketing, for example, does exactly what it says on the tin; we help businesses with their online marketing. In our always-on world where the majority of business is conducted via the internet, your name could impact search engine results, too – choose a name that's on the nose and you'll find it easier to rank organically. Choose something obscure that's hard to spell, and you'll struggle to gain any meaningful traction.
You should also consider your company URL when improving your business branding online. Choose a memorable domain name with relevant keywords for a ranking boost, and opt for a .com where available, as it's universally recognized and commands respect and authority.
Write impressive guest content
Another way to improve your business branding online is to deliver valuable, high-quality content on third-party websites.
The idea behind guest posting is that, when you write a piece of content for another website, they'll link back to your company website. In time, this serves as a ranking signal to Google that you're an authority in your niche. This increases your chances of appearing on the first page of Google for high-traffic keywords and phrases.
Say you're a bricklayer in Brooklyn. You can post on websites about home improvement in the US, creating relevant, authoritative content. In every blog post, you add a link back to your website with the keyword Brooklyn Bricklayer. Eventually, when someone in Brooklyn searches for bricklayers nearby, you'll come up as the top result, and win clients organically.
This is a time-consuming process, which is why we recommend kicking off an online public relations campaign as soon as you establish your brand. The writing you do may not be felt for six months, but when you start to rank on Google, you'll be glad you put in the hard work.
Social media can help take business branding online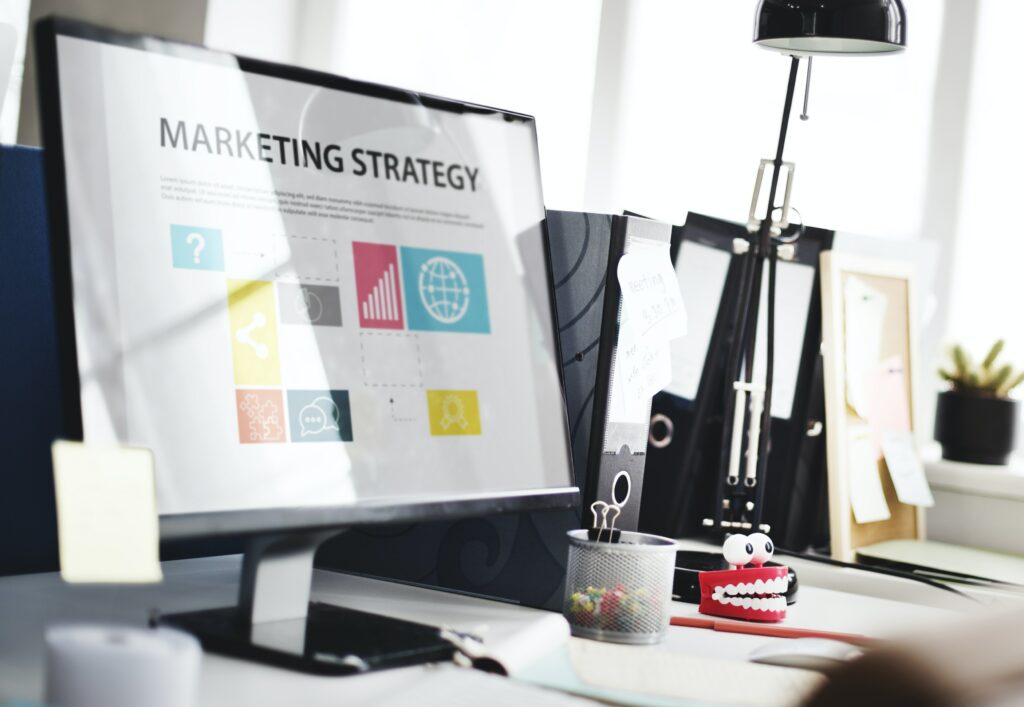 Business branding online can also be improved with an effective social media strategy.
If you create profiles and post high-quality content, people interested in your niche will follow you. It is important to remember that social media is incredibly popular. As a result, you'll be forced to compete with thousands of other businesses and influencers. But if you are persistent and work hard to build an audience, you'll eventually outmaneuver those competitors and thrive.
We recommend using social media scheduling tools to prepare content in advance. If you get busy with client work, you'll still have content being pushed on your channels every day.
Consider infographic design
The chances are that you've seen an infographic in your time. A pretty graphic with some statistics and data, neatly formulated, and presented. The idea is to visualize topics and give consumers easy-to-digest information that they can share with their friends and family. And they work. According to FOAP, 65% of B2B marketers use infographics in their marketing.
A few other reasons why infographics should be part of your business branding online:
Develop your personal brand
Though you may be prioritizing your business branding online right now, your personal brand should be running in tandem.
Set up a LinkedIn channel and post quality content for your audience. Over time, you'll become known as a thought leader, and people will remember both your name and your company.
See also: How to become a thought leader in your industry
You can feed some of that success back into your brand by sharing articles and recommending your followers to visit your website for a consultation.
Video content can help raise your profile
Video content can also be used to improve your business branding online.
Quality videos can be used in a number of years; on your website, to explain your products and services; or in blog posts. They can also add value to your landing pages and be part of your webinars.
Companies are increasingly turning to video marketing to build their brands. Why? Viewers retain 95% of information they hear in a video, compared to 10% in written text. Videos can generate up to 1,200% more shares than text posts and image-based posts. And video on Facebook can increase engagement by up to 33%.
What's more, research shows that just mentioning the word video in an email subject line can increase open rates by up to 13%.
Consistency is the key to business branding online 
Finally, remember to be consistent when building your business branding online.
It's all well and good investing in video content and guest blogging. But you need to invest consistently and continuously – not just at the start of your venture, but as your business grows, too.
The more content you create, and visible your brand is online, the more success you'll have.
If you're simply too busy to create content and update your social media channels, outsource the responsibility to someone else. A dedicated marketing expert or agency can do the hard work for you, crafting quality, shareable content in brand voice. Evaluate the opportunity cost of creating content on your own, and devoting 100s of hours to guest posting, versus making the investment to grow your business and branding. Good marketing always delivers returns.
Wrapping up
To discover how Biz Online Marketing could help with your business branding online, click here to speak to our team.
Check back to the blog soon for more actionable tips on building your business, and follow us on LinkedIn, Facebook, Twitter, and Instagram for more advice.