Public relations has an online PR problem. Many businesses think that PR companies are there to buy advertisements and beg journalists to write stories about their clients.
That couldn't be further from the truth. Most of the time, public relations is about building relationships with news organizations, bloggers, influencers, and opinion leaders. The key is to distribute truly valuation information and news-worthy stories that are likely to be picked up. Some of these might involve a financial transaction, others are done based on merit and content quality.
However, traditional PR is merging with new digital techniques. From social media through to blog post placements and live stream engagements, there are lots of ways to communicate with an audience. The key, as always, is to build brand awareness and trust. The more times your business is mentioned by reputable brands, the more likely people are to buy from you.
So, when you first opened this article, you might have assumed that online PR is nothing more than sending out press releases via email.
Sure, that method can work, but the truth is that online PR has evolved considerably. Nowadays, online PR is about influence and, as with traditional PR, building trust and relationships with magazines, newspapers, journalists, bloggers, and influencers. The more contacts a PR agency has, the better their services will be.
But online PR is much more than that, as we're going to outline in this week's blog…
What an Online PR company will do for you
Nowadays, the roles and responsibilities of an online PR company can vary greatly.
Few are exclusive to PR, with many branching out into other complementary services like video production and personal branding. Utilizing the services of one company keeps everything under one roof. That not only means a better service but more consistent messaging across different platforms. A good PR company is less concerned over what websites will feature you, and more about how they can maximize your budget to increase your rank on search engines like Google.
Therefore, online PR and SEO go hand in hand, with many of the techniques overlapping. A good online PR company will manage your brand across social media and SEO, creating quality content for your website and for others. They might score a weekly column for an online newspaper, or reach out to bloggers and ask for a guest post placements. They'll also speak to branded websites about mentioning your brand. PR also involves social media more than ever, and so LinkedIn, Twitter, and Instagram management will be offered.
Online PR can also include things such as placements on directories and links. The idea is to make it as easy as possible to find your business online. PR also involves itself in "claiming" your brand name on search engines. In short, every website on the first page of Google for your brand should be relevant to your business. Your website, blog, social media handles, Yelp, etc, should all appear on page one before your competitors' content does.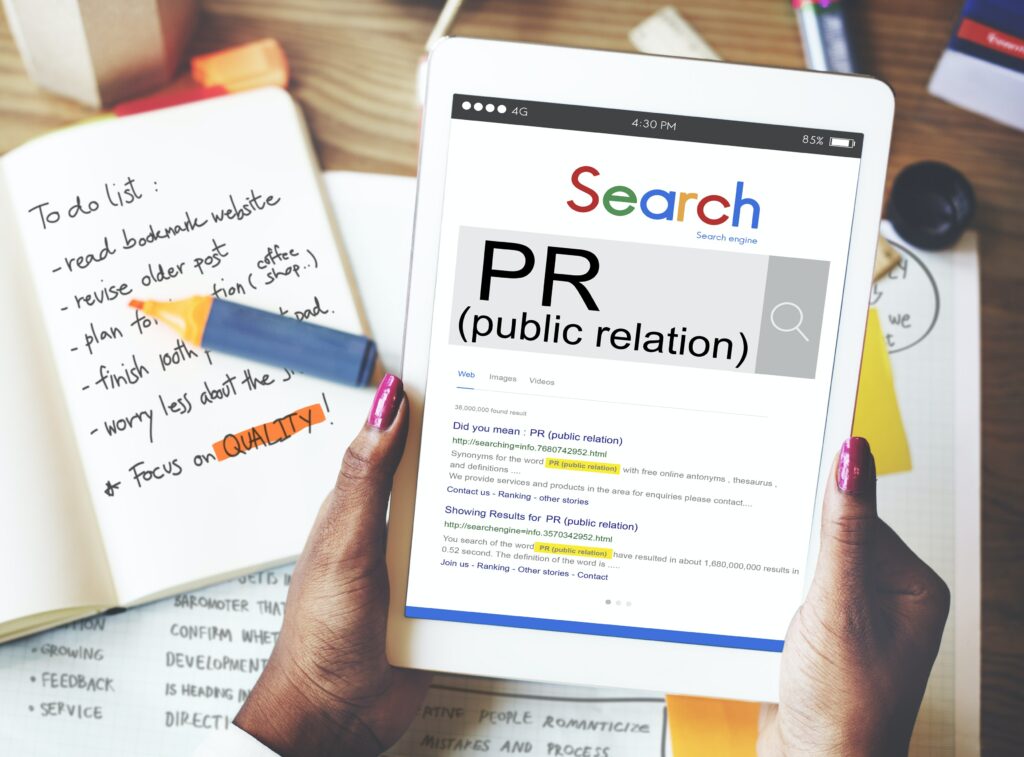 Direct and indirect PR
One of the reasons why many businesses are confused about online PR is because they don't understand the value a public relations professional can offer them.
To be blunt, online PR isn't a "quick win". Strategies employed today might not pay dividends until six months' time. Some take even longer.
Think of it as the race between the hare and the tortoise. The hare will come out on top initially with techniques like pay-per-click, but the snail will become victorious by persevering. And so we come on to direct and indirect online PR techniques.
Direct online PR involves writing content for other websites, mentioning your brand. Indirect might be something like setting up a social media hashtag for your brand and hosting a weekly chat with other businesses or customers. Everything from email marketing to video content falls under the online PR umbrella.
Storytelling is key: if you've got something to say that people would be interested in, online PR can widen your reach and help you sell.
Often, it's how you tell those stories that separate the wheat from the chaff. An online PR agency will utilize every tool in their arsenal to spread the word. They might create a video for social media, for example, and an infographic for a company blog. They'll then distribute a press release with that infographic to build brand mentions and links. Ultimately, everything will come together and result in the company ranking on the first page and appearing on Google News, which is good for both SEO and brand awareness. And because online PR is scalable, you can share the same story with different audiences.
You could conduct research on childhood obesity for example. That research can be repurposed for different audiences. Parents, nutritionists, marketeers, and schools. Each of the stories can be slightly different to capitalize on the intended audience and maximize engagement and link building activity.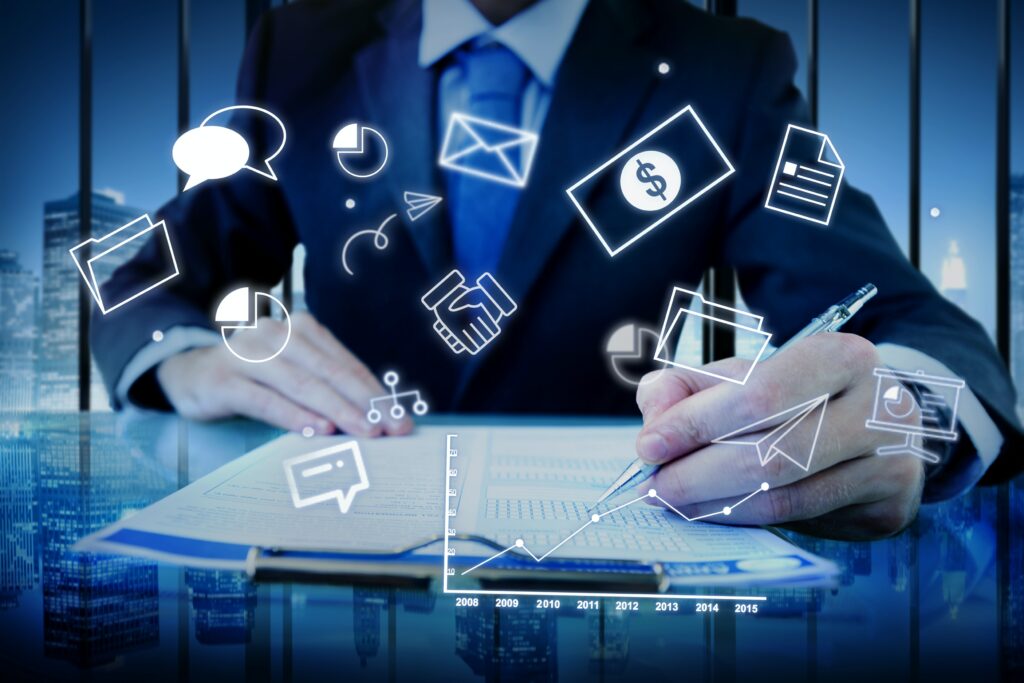 Press releases or link building?
Something else to bear in mind when working on PR is the differences between a press release and a guest blog.
You might write a press release to promote a new product. Then send it to the likes of PRNewswire, Business Wire, Marketwire, Cision, and PRWeb.
A guest post, on the other hand, requires you to write a one-off piece of content for a website.
The idea is for your PR company to identify niche websites that are interested in accepting content from a quality writer.
You'll then share your expertise with their audience and get a link back to your website in exchange. This is a time-consuming process but it will ultimately result in better domain authority and higher ranks on search engine results pages.
Submitting press releases, on the other hand, offers no guarantee that your brand will be mentioned. The average journalist receives 100-750 press releases per day. As you can imagine, the vast majority of those will be ignored. With the right tools and contacts you can bypass the usual systems, but most of the time, guest posting will end up more effective.
When you first make the leap into online PR, it's natural to feel overwhelmed. That's why we recommend working with an experienced company that can represent you to journalists and bloggers, and ensure results from day one. Let that company be Biz Online Marketing. Reach out today to find out more and discuss your requirements will us in more detail.
For more tips and tricks on online PR, follow us on LinkedIn, Facebook, Twitter, and Instagram.