As an entrepreneur, the chances are that your priority is on building your business brand.
It takes time to create a buzz around a brand and build trust, so the sooner you get started, the better. But have you also created an online public profile for yourself? Although your primary focus should be on your business, having a personal online public profile makes sense, too.
We get it: you might think that it's a waste of time to post on LinkedIn and Twitter every day. It can be time-consuming, distracting, and might not deliver a return on investment overnight.
But the truth is, creating an online public profile can be incredibly rewarding. It can offer an advantage in today's cut-throat market and help you stand out and build a personal brand. That brand could be the difference between winning or losing a lucrative new contract.
Below, we've put together some of the reasons why an online public profile makes sense…
An online public profile can help you drive sales
All entrepreneurs want to drive more sales. With an online public profile, you can show the world that you mean business.
By posting consistently on LinkedIn and a personal blog, you are demonstrating to potential clients that you understand your niche. Some call this the art of becoming a "thought leader" – the ability to inspire others to follow your best practices.
When building an online public profile, you'll naturally rack up new followers and connections – some of whom might be interested in your services. Expose yourself time and time again, and when they're ready to buy in your industry, they'll remember that you're the professional.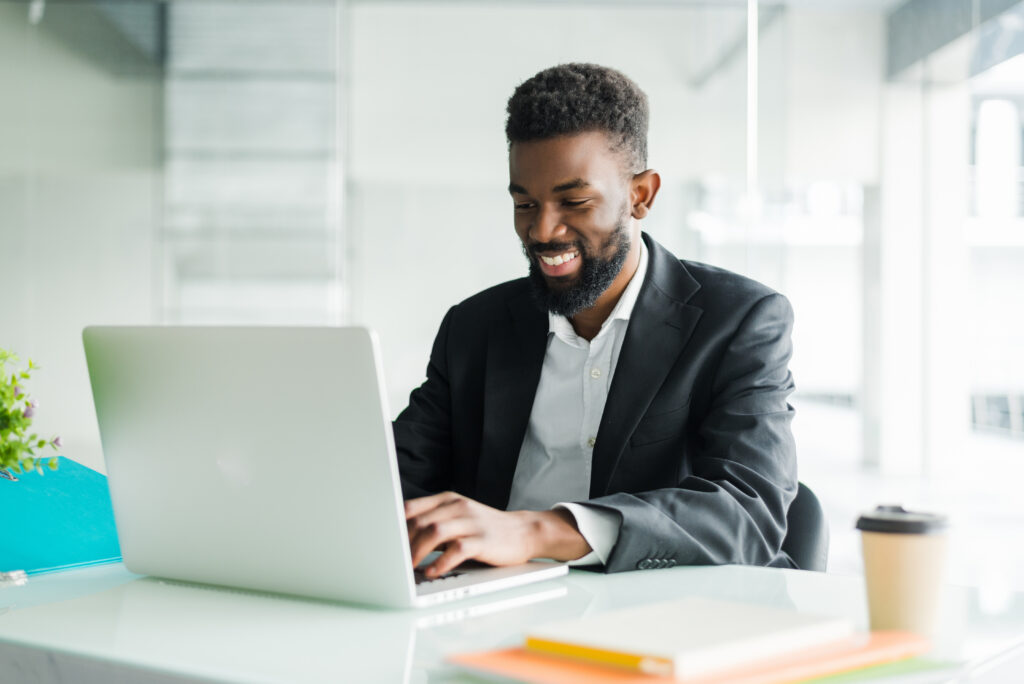 Become known as an expert
As we've just touched upon, building an online public profile allows you to become known as an expert.
Building a personal brand isn't impossible; it just requires consistency. Take your time and put in the hard work, and eventually, you'll be seen as an authority in your niche. It will undoubtedly lead to sales but could spring up other opportunities to boot.
For example, you might be asked to write your own eBook. You could give it away as a lead magnet or sell it and become known as an influencer in your niche. This could lead to other opportunities – think conference appearances, speeches, and being asked for your opinion on a TV debate. 
Share your entrepreneurial journey
If you're passionate about making a genuine change in your industry, building an online public profile could help you document your progress.
Newsflash: most people don't know who you are. In fact, your customers probably don't know who you are. It's natural to think that you're the "it guy" in your industry, but the chances are that you're actually invisible.
Social media and guest blogging allow you to build an online public profile, sharing your story and journey. You can tell the world about your successes – think new clients, winning a contract, wrapping up on a project. You can also be truthful and tell the world about your failures – lessons you've learned from experiments. Over time, people will gravitate towards your profiles and want to hear what you have to say.
This could lead to some organic brand mentions or even appearances in the press. Brewdog, for example, is a Scottish craft-beer company. The recently revealed on LinkedIn that they were turned down for an appearance on the BBC television show Dragons' Den. Now, the company is worth £360 million – and the revelation has attracted lots of attention. Insider is just one of the blogs to cover the story.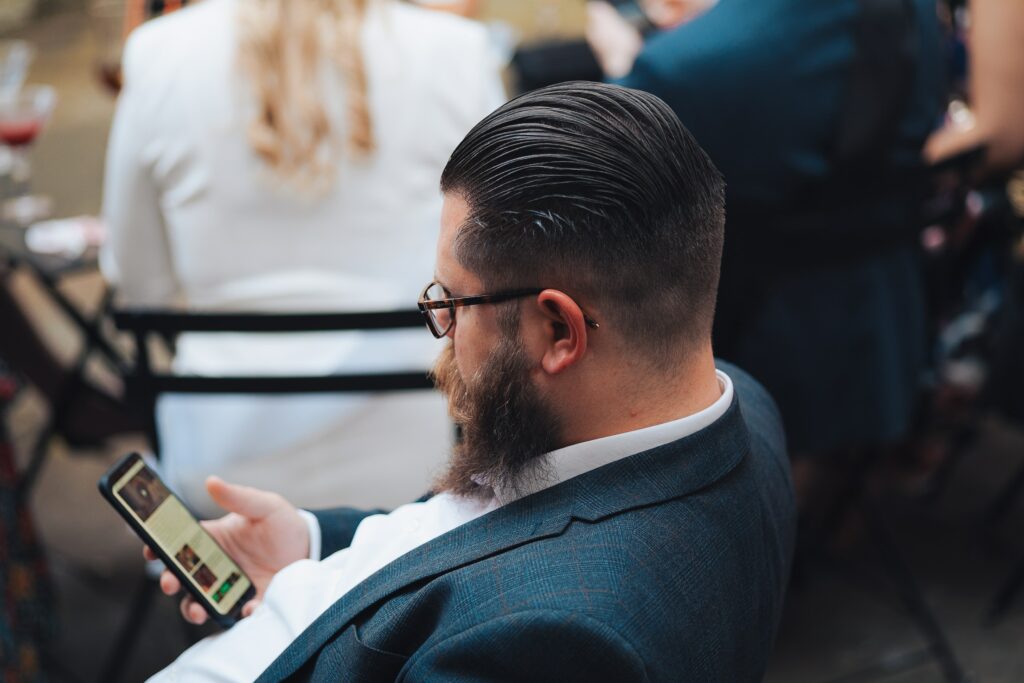 Gather customer feedback from your online public profile
Though CEOs can't be customer-facing in the same regard as your customer service team, you can have some visibility.
No good business was built by one man – you need to hear from your users and customers to see what you're doing well and what needs improving. If you turn to social media, you can hear feedback from current and previous customers.
You can also ask potential leads why they're yet to pull the trigger on your product or service.
However, it's important that you draw the line and be clear on what you can and can't do. For example, 60% of customers who complain on social media expect a response within an hour – so you either need to monitor your channels hourly or let your customer service team have access. Alternatively, you could set up an automated reply to ask them to contact your email.
Keep an eye on your competition
Another reason to invest in an online public profile is to keep an eye on your competitors.
It is always a good idea to know what other companies are doing well. Social media sites like Twitter and LinkedIn can provide you with invaluable data. You can see how they're dealing with customer complaints; what the general consensus is on their products; and how their CEO drives sales and leads. Use search capabilities to track your competitors and jump into conversations if you can. For example, if a user is complaining about X service, tell them why your Y service is better – and offer them an incentive to make the switch over to you.
Use your online public profile to find new talent
As an entrepreneur, you'll always be on the lookout for new talent.
According to one report from Betterteam, 94% of recruiters use social media to post jobs to an extensive community, and 59% of employees say a company's social media presence was part of the reason they chose their workplace.
As the world of recruitment continues to evolve, having your eye on the ball will give you an advantage. Let graduates reach out and listen to what they have to say. Sure, sometimes you won't be needing to hire, but having an open dialogue will give you the best possible talent pool to choose from. Don't be afraid to hire away from the office.
Keep on top of industry trends
No business owner knows everything about their niche.
Opening an online public profile will allow you to follow industry news websites, fellow entrepreneurs, and thought leaders. You can learn a lot from what other people post on social media. You might even be able to spot a gap in the market and exploit it before a competitor as a chance to make their mark. Follow as many people relevant to your niche as possible. Add hashtags to your saved searches.
Take advantage of "Twitter chats" and networking sessions. The more engaged you are on the platforms, the more you'll learn, and the easier it'll be to pitch your knowledge to clients.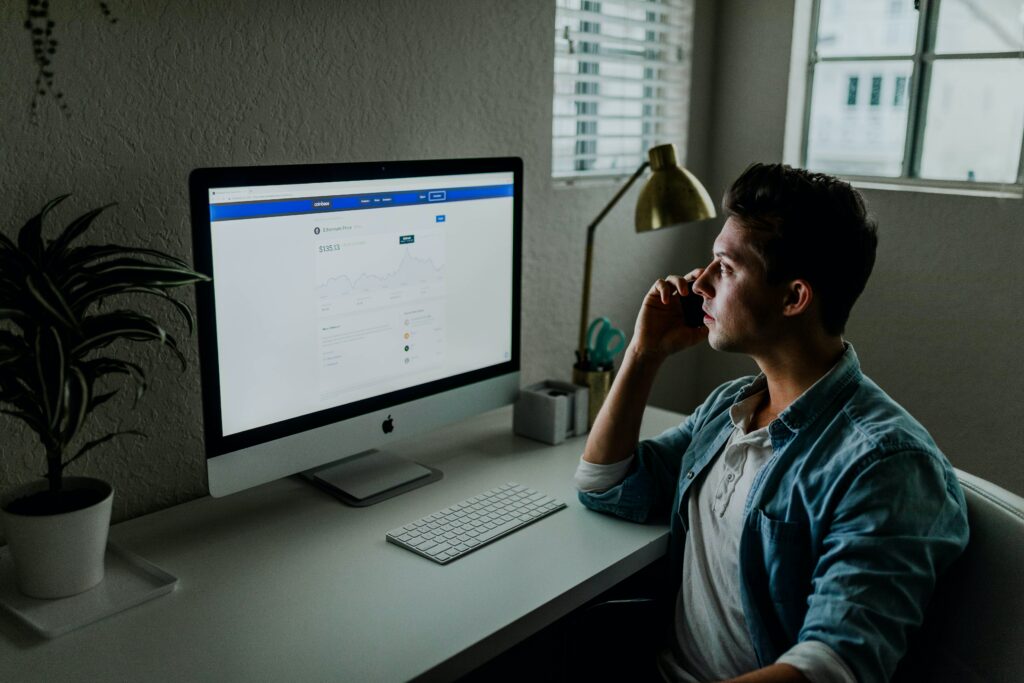 Wrapping up
Taking the time to open your own social media channels and personal blog will give you an edge.
Learn to make social media part of your everyday routine, and you'll eventually find new leads, talent, and opportunities to diversify. If you need assistance, reach out to the team at Biz Online Marketing. We offer a range of services related to personal branding.
When setting up your pages, be sure to follow us on LinkedIn, Facebook, Twitter, and Instagram. We share updates on digital marketing and personal branding every day. You'll hopefully find our content useful, and it should inspire you to invest in your personal brand.