As businesses, buying, advertising, and interactions with customers become more and more digital, online content becomes ever more important. Whether your business is a brand-new startup, or has years of experience in its respective industry, it is essential for continued success. If you're unsure of what online content is, why it's important, and/or how your business can implement it, you're not alone. Many entrepreneurs and startups are navigating these seemingly new waters. Below, Biz Online Marketing clues you in to what it is and why its important.
What is online content?
Online content, or web content, is a collection of media, resources, and articles created by a business for its website. The purpose behind online content is to attract an audience to the company's site and, ultimately increase sales. This stems from the concept of content marketing. Content marketing includes the creation of online content to increase brand awareness, promote a brand personality, and legitimize company claims of being experienced and experts in the field. Because of the diversity of industries, businesses, and consumers interacting with online content and content marketing, there are many different categories of online content.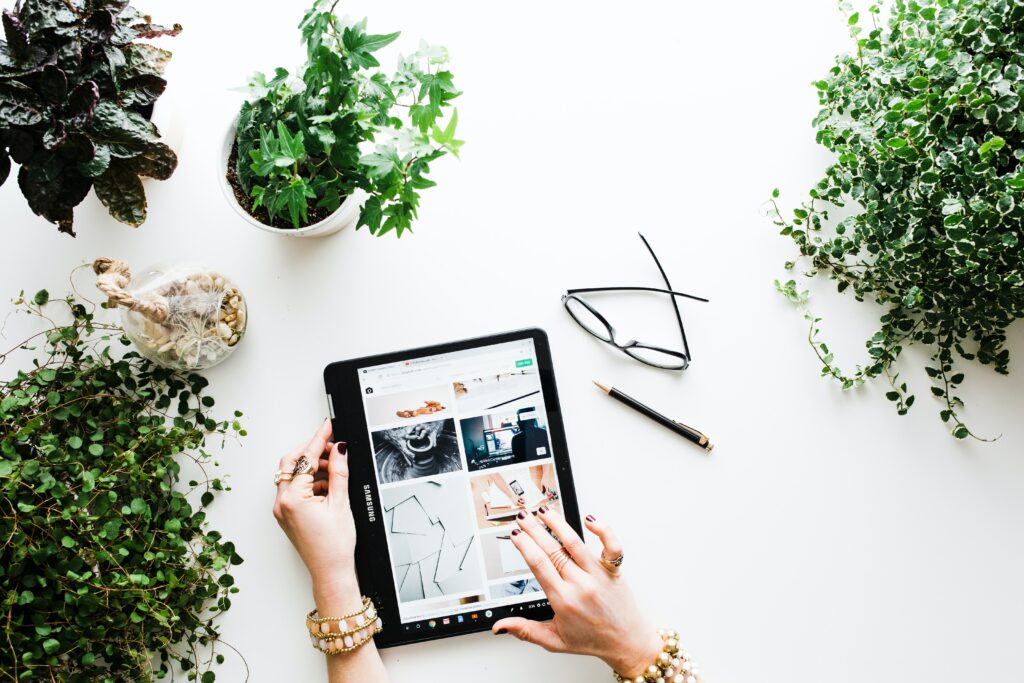 What are the different types of content?
The great thing about online content is that it is entirely original and produced for a single company's explicit use. To keep audiences engaged, differentiate brand personalities, and point out company strengths, businesses include many different types on their websites. Depending on the message/information, and the personality of the business, some forms may be better than others.
Blogs & Articles
The first, and most common, type is blog and article creation for the company website. This entails writing and posting original content on topics best pertaining to the industries, services, and/or products your companies relates to. Tone, length, and vocabulary/jargon used in the articles vary from company to company. Again, these elements help highlight not only what your company specializes in, but also its personality. Additionally, articles and blogs allow for cross-referencing internal pages and other pieces of content on your company's website. Not only will consumers get more knowledge on the topics they were researching, but they will also spend more time on your website. The longer a reader stays on your site, interacting with the online content, internal hyperlinks, and various pages, the better.
It's important to keep these pieces updated, relevant, and continual. By continually creating online content in the form of blogs and articles, your perceived expertise and competence grows. Moreover, it shows that your company is in touch with the latest trends, topics, and industries.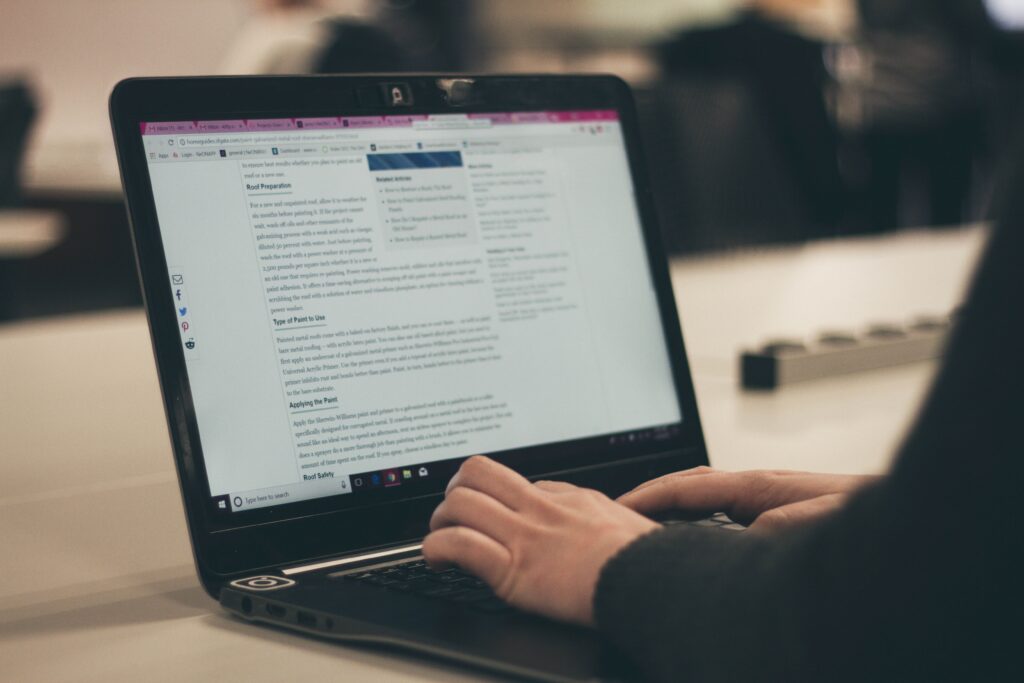 Infographics
Infographics are a fun, engaging, visual way to communicate information to your audience. These pieces are effective because they are easy to read, are attractive to the reader's eyes, and keep the reader engaged. Infographics are a great online content tool to communicate information and data that would otherwise be mundane and unengaging for the visitor to read. Beyond communicating data, numbers, and figures, infographics can outline "how to's", fun facts, and processes. If the necessary information can be compressed into short and sweet sentences, and you have an effective, visual content creation team, creating infographics is highly encouraged.
Infographics are effective, not only on your company's website, but also its respective social media accounts. Company accounts on LinkedIn, Facebook, Instagram, and Twitter are created, oftentimes, to engage with consumers in a more informal manner than the official website. Given the immediacy of content and information on these platforms, infographics keep audiences engaged, while still communicating important information.
Videos
Another form for your website is creating videos. These videos can be "how to's," "meet the team", promotional videos, and/or communicate other pieces of information. Videos are helpful because they give the audience a deeper, more engaging, sense of who your company is as an organization, a partner, and a provider. Moreover, this form tends to rank higher on search engine results. This is good for increasing the number of visitors to your company's website and overall online content.
Newsletters & Emails
One of the most popular forms of online content is sending out newsletters and company emails to individuals who subscribe. These messages typically contain links to latest pieces, small articles made exclusively for the letter, and/or special deals or giveaways.
Newsletters and emails are tricky to master because, without proper management, content, and visual display, the receiver will send them to either the spam folder or the trash. To avoid this, ensure that the individuals are voluntarily subscribing to the content. Moreover, make the content engaging, relevant, and important. Assume your readers don't have much free time so your letters get the point across efficiently and effectively. If readers have the time, and are interested, imbedded links in the mail can lead those interested to longer pieces and other, more descriptive online content. This way, your letter is appealing to those who are short on time and those that want to learn more.
Develop effective strategies
While there are many other forms of online content, the aforementioned types are the most widely used, effective, and interactive. An effective digital marketing strategy includes a healthy mix of these different types. This keeps the audience engaged and guessing on what is coming next.
Moreover, as discussed, different types of online content work better for different platforms. For instance, infographics and short posts with pictures are better for a company's social media pages. Blogs and articles work best on the company website. To complement your website's content with the social media content, post updates and links to the articles and blogs featured on your website. This engages followers and leads them to your website when they otherwise might not have visited it that day. Finding creative ways to create synergy between your company's online platforms and online content is the key to creating effective content marketing strategies.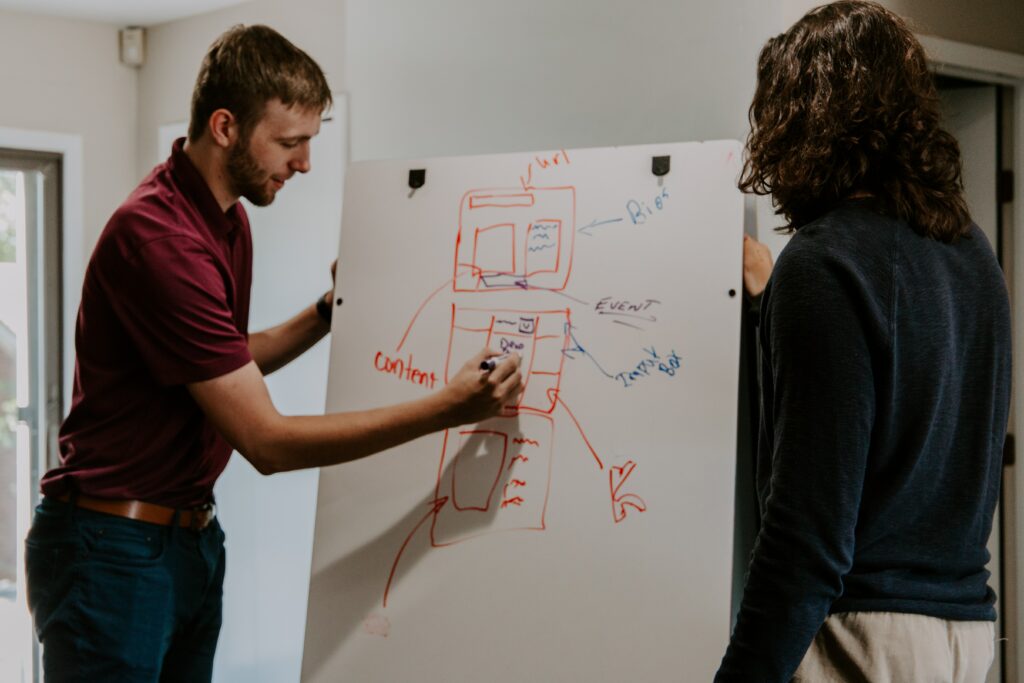 Importance of online content
With so many options for online content, many companies are using them to spice up their digital content marketing strategies. Including online content on your company's website and social media pages is important for a number of reasons.
Firstly, online content is important in improving your company's search engine optimization (SEO) results. The more relevant content your website has, the higher it will be ranked when key words appear in the search. Beyond SEO placement, your company's work can be cross-referenced by prestigious and reputable sources. Online business magazines, newsletters, organizational websites, and other trustworthy sources using your content legitimizes your company's expertise.
Secondly, content on a website and social media accounts helps communicate your brand personality to the audience. Your unique, brand personality is important in differentiating your company from others online.
Thirdly, as mentioned before, up-to-date pieces about relevant topics communicates competence and expertise to site visitors, social media followers, and potential clients. Moreover, it helps educate your audience further about the industry, your company, and the services and/or products you provide. The more information your company supplies in the form of online content, the more educated your clients will be. Moreover, they will be more likely to trust you with their business and needs.
Wrapping up
Creating online content is a crucial aspect of creating an effective digital marketing strategy. With so many different types, your company has ample opportunity to share information, attract visitors to the website, and communicate your brand personality. Content creations is important to keep up with the times and trends of business. Also, it helps show that your company is an expert in the field. Should you have any questions regarding your company's online content, reach out to the Biz Online Marketing team of experts.
Be sure to following our social media pages on LinkedIn, Facebook, Instagram, and Twitter. Each site provides up-to-date information and advice regarding online content, marketing strategies, and many other topics.