According to a recent study, the average consumer now spends a whopping 6 hours and 42 minutes online every day. Half of that is spent on our mobile devices, scrolling through social media.
As the world becomes increasingly digitized, developing an online presence has never been more important. Fail to bring your business onto the web, and you'll miss out on millions of dollars in potential revenue. Below, we've rounded up some of the reasons why businesses are now focused online for finding new clients.
We also offer some tips and tricks on maximizing your marketing budget to reach potential customers and increase profitability. 
A cost-effective way of finding new clients
If your ultimate goal is to find new clients, digital marketing makes sense. Perhaps one of the biggest reasons why so many small businesses have taken to the internet is because it is affordable to do so. Rather than spending thousands on newspaper and television ads, it's possible to appear in front of thousands of potential customers for a few hundred dollars.
Some of the most cost-effective advertising methods include pay-per-click. But you should also think about long-term marketing strategies that will deliver consistent results many months and years into the future. Those include search engine optimization and online PR.
Make the investment into building your brand once, and you'll reap the rewards forever.
Another reason why finding new clients online is more effective than offline marketing is because you can target. Rather than sending out flyers in the post, you can pay to only target people who would genuinely be interested in your products and services. That means they'll be more likely to convert into a customer. Long-term, they'll give you a return on your investment. You can also use customer retention techniques to maximize their lifetime value.
Your customers are already online
Another reason why internet marketing is so valuable is that customers are already online. Remember that there are more than 4.5 billion active users online. Many of them are looking for products and services that you can offer. Therefore, the internet is the ideal spot for attracting warm leads and converting them into customers.
The trickiest part is making sure those potential customers can find you through search engine optimization.
According to recent data, more than 63,000 searches are conducted every second. That means that SEO is one of the most effective digital marketing strategies. By building links back to your website, you'll show Google that you're authoritative. The key to building links is to forge relationships with organizations that'll feature your content on their site. And the more content you publish, the higher you'll rank on SERPs for relevant search terms.
And don't think that search engine optimization is just for large businesses. Local SEO is just as valuable, allowing you to reach customers on a local level.
According to one study, 80% of local searches convert, and 46% of Google searches are for local businesses. By making your local business easy to find online, you'll increase footfall and your profitability.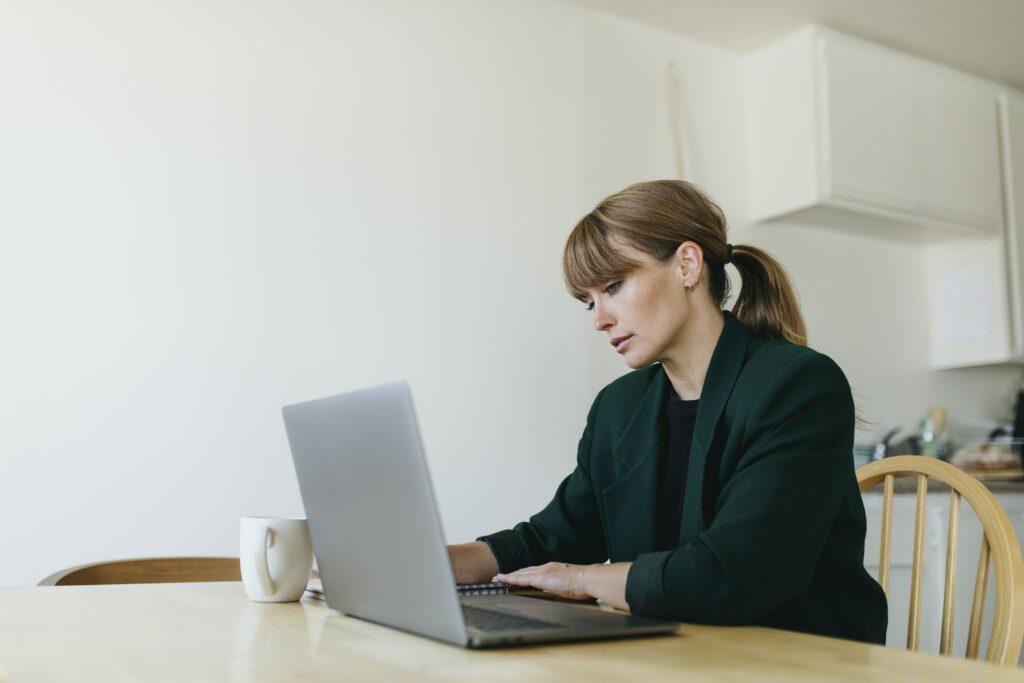 Finding new clients online personalizes the sales experience
Another benefit of finding new clients online as opposed to offline is that you can offer a more personalized sales experience.
Customers today want to feel valued. The truth is, they have more choice than ever before. If they're not happy with your service, they'll run off to another business. Digital marketing allows you to offer a custom experience for all of your clients, regardless of your industry or spend.
From paid ads to content marketing, you can personalize the user experience when shoppers visit your website to ensure you're reaching them in the best possible way, and follow it up with targeted email marketing, too.
Customer personalization can even be extended to your company website. Offer a login on your ecommerce store and app. Let customers chat with a representative in real-time and have their data on file to reduce the need for back-and-forth checks. Simply put, the more data you hold on your customers, the better you'll get to know them. That not only benefits you in the short-term. It also means you can market to them more intelligently.
Build better relationships with customers
As we've just touched upon, internet marketing breaks down some of the barriers that more traditional methods face.
Once you've published an advert in the paper, there's nothing more you can do. Digital marketing, on the other hand, allows you to start a conversation with leads as soon as they see your ad. They can ask questions about your service, personalize your products to match their requirements, and so much more besides.
Social media is one of the most effective tools when building relationships with your customers. But don't overlook the power of content marketing to offer value and added information to your customers' sales journeys.
Customer service should also be made a priority. Ensure email response times are short and that answers are given promptly. 
Once you've put in the groundwork, customers will stick around. Brand loyalty is gained from good customer service and by building a relationship. If a customer feels valued, they won't want to look anywhere else. Long-term, that can significantly increase your revenue.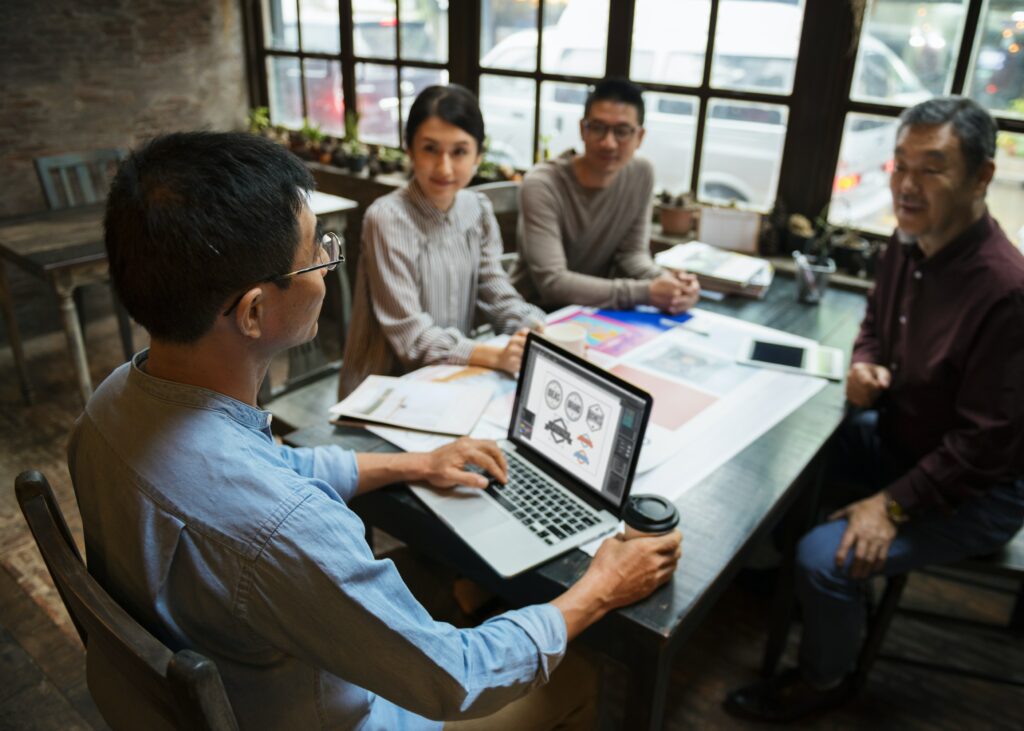 Online marketing increases your long-term visibility
Finally, online marketing is one of the best ways of finding new clients because everything you do is there for all to see.
When you post something on Facebook or rank on Google for a relevant search term, you're exposing your business to thousands of people. Sure, not all of those people are going to turn into customers, but some will. People will slowly start to remember your brand and, when they're in the market for something you sell, they will come to you over one of your competitors. Building a strong reputation is powerful.
Businesses are increasingly focused online for finding new clients, and you should join them. Whatever your industry, having a clear marketing strategy will allow you to build your business and scale at a pace that suits you. If you're looking for support, reach out to the team at Biz Online Marketing today. We offer a number of services that can help you find new clients online. They include logo design, content writing, and video marketing services.
To stay up-to-date on the latest goings-on in the world of digital marketing, join us on social media. Biz Online Marketing is on LinkedIn, Facebook, Twitter, and Instagram. We'd love to hear from you and have you follow us on our journey; say hello when you see our posts!