As an entrepreneur or startup business owner, the chances are that you're always looking for new ways to stand out. As well as social media and paid ads, you'll likely invest in online public relations. Maybe even write blog posts for your website. But have you considered the benefits of website promotional videos to reposition your business as an industry authority?
By the end of this year, video will account for 80% of all consumer internet traffic. Why? People love videos. Most of us prefer to watch than read through pages and pages of text.
With shortened attention spans and unlimited data packages, website promotional videos make real sense as a sales tool for your business. But can they have an impact on your rankings on Google? Yes is the answer, and below, we explain some of the reasons why…
Google favors video content over text
Google is constantly tweaking its algorithm to better serve its customers, and though it's not possible to predict what the company will change next, one thing is clear: it loves video. As well as content from YouTube, Google increasingly scans websites for video content, using its machine learning to listen to content and index videos in the same way as it does text.
If you search for something like "how to fix a broken IKEA bed," Google will feature a video prominently on the top of the search engine results pages. In addition, the video will play at the moment the answer to the question is given. Google wants to stop users from wasting time.
According to independent analysis from Forrester Research, video content is more likely to rank on Google than plain text. Their data suggests videos are 50 times more likely to rank than standard HTML webpages. Why? There's less competition in the video world, as small businesses are only just beginning to invest in video content. A video has an 11,000 to one chance to rank on the first page of Google, compared to text, which has a 500,000 to 1 odd.
Video increases click-through rates
Once you start to rank for relevant search terms, videos can increase click-through rates. If you have spent any time working on SEO, you'll know it can be tough to persuade searchers to click through to your website. Even more so with the advent of Featured Snippets. But data shows that video can drive a 157% increase in organic traffic from Google's SERPs.
What does that mean for SEO? The more people who click on your website or blog post, the more likely Google is to reposition your rank. They'll see your resource answers searchers' questions, giving you a ranking boost accordingly. Eventually, you'll climb to rank one.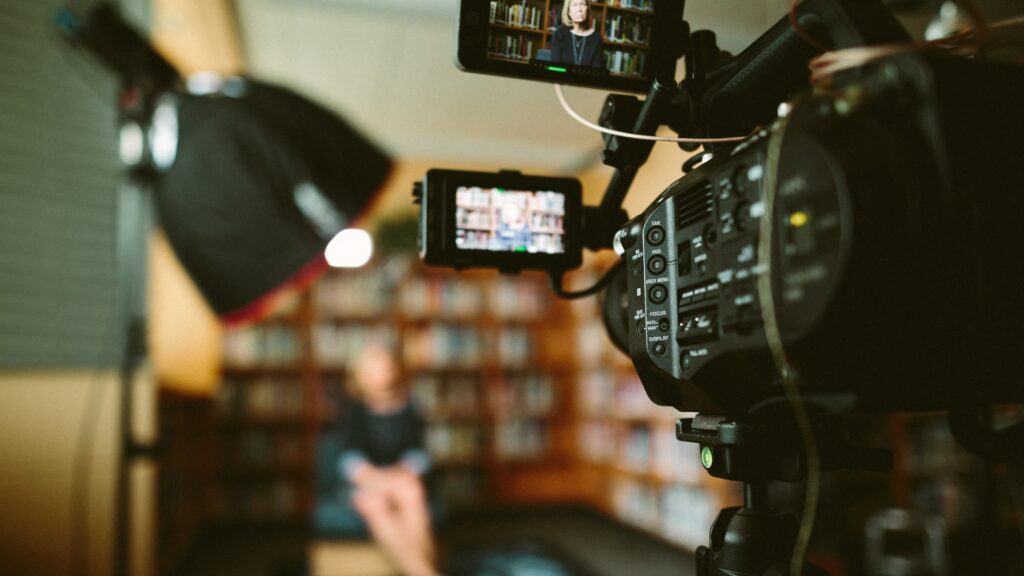 Website promotional videos lower your bounce rate
Another benefit to website promotional videos is the bounce rate. If you're ranking at number one for a term like "London property developer" but your content doesn't offer value, people will click back to the results page fast. That signals to Google that your content isn't good quality – and over time, you'll freefall down the search engine results pages. That's not good if you depend exclusively on organic traffic for sales. The good news? Video will help here.
Good-quality video content makes your pages more "sticky". It can encourage users to stay put on your website. They'll naturally be curious when your video starts playing. Whilst they are watching, they might also read through the rest of your page. When it's finished, they may even click on to another page of your site or look for more video content to consume.
Data from Wistia suggests that users spend twice as much time on a website with a video than without a video. That increased dwell time can lead to better rankings over time, as Google will see that your website genuinely offers value and a reason for users to stay put.
Bloggers link to website promotional videos
Getting bloggers, journalists, and news websites to link back to your website can be really difficult nowadays. Everyone wants to earn a quick buck. Some charge for links and article placements, making SEO more expensive and unfairly balanced towards larger companies.
Video content changes that. According to Moz, blogs with videos can attract three times as many outbound linking domains than a plain text article. When you combine that with video, images, and lists, you'll attract as many as 6 times the number of links as you usually would.
Why is that? Bloggers and journalists love video content. If they like one of your website promotional videos a lot, they may even include it in their own content, boosting your brand awareness and SEO.
Though an embedded video isn't quite as good as a link, it's still a way to put yourself in front of a new audience. And you can ask for a link once it's up, thus opening a new door for link building and guest posting. Over time, you'll reach out to a dozen websites that embedded your video, and each could be an opportunity for an article.
YouTube's prominence continues to grow
Finally, you cannot overlook the importance of YouTube. Though you'd ideally want your site to rank at number one, a video at rank one is still great for traffic and awareness. If a user likes your website promotional videos, they'll subscribe to your channel for more content.
During the coronavirus pandemic, YouTube's viewership increased significantly. Although that will change in the coming years as we "return to normal", habits won't. Consumers love to watch content on the platform – and not just consumers in the US. Indeed, only 15.8% of YouTube's user base is in the United States. The service is available in 80 languages in 91 countries around the world. It attracts two billion logged-in users every month. Each visitor spends an average of 11 minutes on the platform every day of their lives – some many more.
What does that mean for your rankings? Well, if you create quality content for YouTube, you will be rewarded by Google. Not only in terms of getting to the first page of relevant search phrases, but also in AdSense revenue. Popular videos can generate thousands of dollars.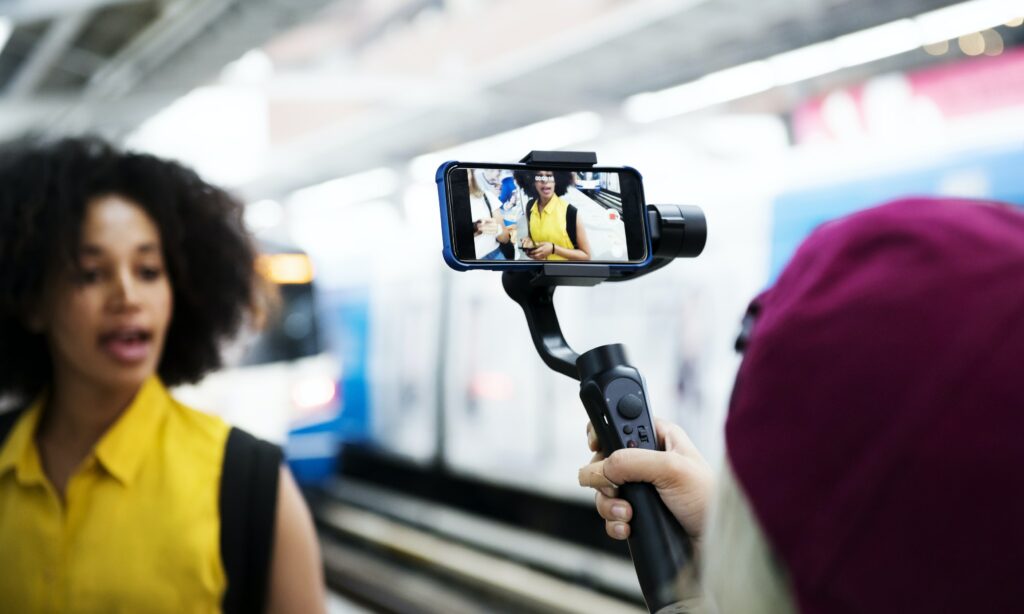 Wrapping up
Want to create some website promotional videos but don't know where to start? Don't panic. At Biz Online Marketing, we can create attractive corporate videos for your company, which can position you as an authority and deliver a clear and concise message to your viewers. If you're interested in finding out more, click here to schedule an appointment with our team.
For more marketing news and advice, follow Biz Online Marketing on LinkedIn, Facebook, Twitter, and Instagram. We regularly update our followers on the latest industry goings-on, as well as offer tidbits of information that could redefine your video marketing strategy.